OUR COMPANY
We are weather data scientists who create software solutions
for tracking, monitoring, and reporting of hail activity.
INNOVATION
Leading with the industry's only patented products, we strive to educate our clients and develop long term relationships.
SOLUTIONS
Providing practical solutions is our forte' and we communicate with you throughout the development process to ensure we deliver your expectations.
INTEGRITY
We don't cut corners, round off, get "close enough" or misrepresent any facet of our process or practices. Our longstanding reputation is key.
Integrity
We are committed to a high level of ethics and will not claim or represent anything that we do not stand behind as being truthful and representative of our values. We have pioneered many aspects of hail reporting and tools over the years, although other companies have adopted these and claim them as their own, we endeavor to persevere as the leaders in disruptive innovation and emerging technologies with the highest level of excellence.
DARON D SNEED
Chief Executive Officer
Setting Dynamic Weather Solutions's global strategy by providing unique and comprehensive tools, analytics and software solutions. With a distinct blend of technology and creativity, he has an expansive range of experience in paving business opportunities through his ability to predict competitive curves.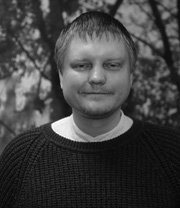 BRIAN BAZZELL
Chielf Technology Officer
Brian has over 10 years experience in software engineering, mobile applications, emerging media and business development. With several patents in research and development for Raytheon I.I.S. and established a successful videography company before co-founding HailStrike. He is passionate about social justice and is actively involved in campus ministries in the DFW area.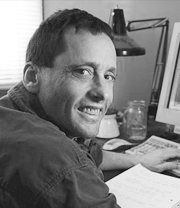 DR. MIKE WEISSBLUTH
Chief Scientist/Meteorologist
Dr. Weissbluth  received his Masters in Atmospheric Science from Colorado State University in 1985 and then granted his Doctorate in Atmospheric Science in 1991. He is a member of MRC as an applied scientist in short and medium term operational numerical weather forecasting. Currently, Mike is helping develop our next generation hail products.